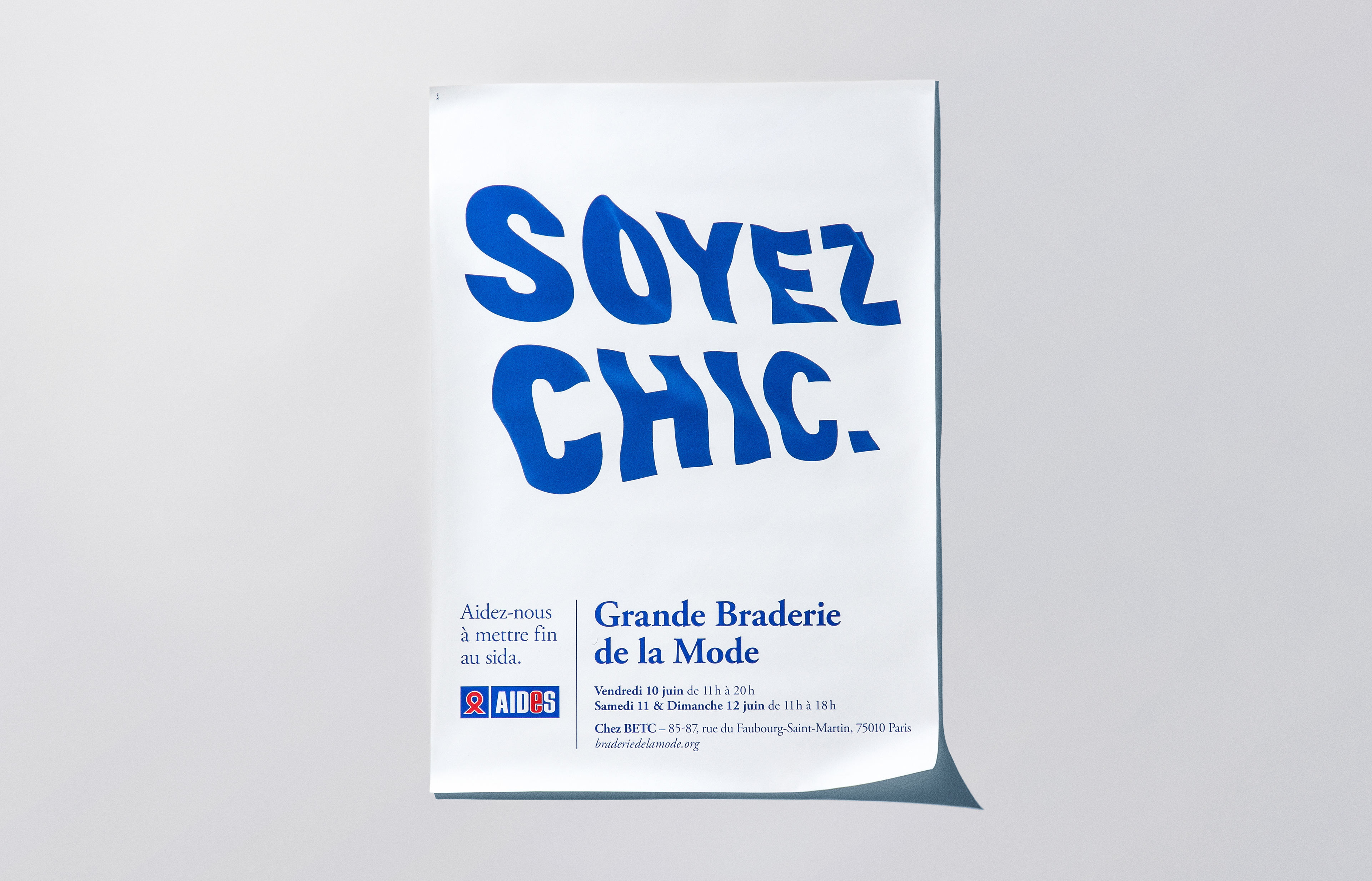 AIDES – La Grande Braderie de la Mode
AIDES is the leading charitable HIV/AIDS organization in France. To raise money for their actions they host an event called 'La Grand Braderie de la Mode'. Fashion brands donate last season's clothes to be sold at discount prices with all the earnings used to fight against HIV and to support the victims. We created a print and social media campaign as well as branding for the event. 
With short timings and a very tight budget we sought a simple to produce, yet visually striking idea that empowers consumers and serves the subjects of charity and fashion. The campaign is based on the french expression 
'soyez chic'
 which means 
'be nice'
 but also contains the message: 
'be fashionable'
. We wanted to create a fabric themed visual to highlight the fashion aspect of the event. The flag symbolizes the the empowering message and the fight for a good cause.
For staff members we created T-shirts reading 'chic fille' and 'chic type' to echo the campaign's message during the event. Both expressions have the dual meaning of 'nice girl/guy' and 'fashionable girl/guy.'